October 9, 2004, Jean-Louis's wedding (alias 188at286) and Nicole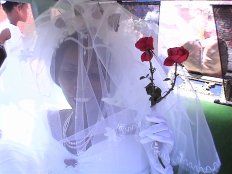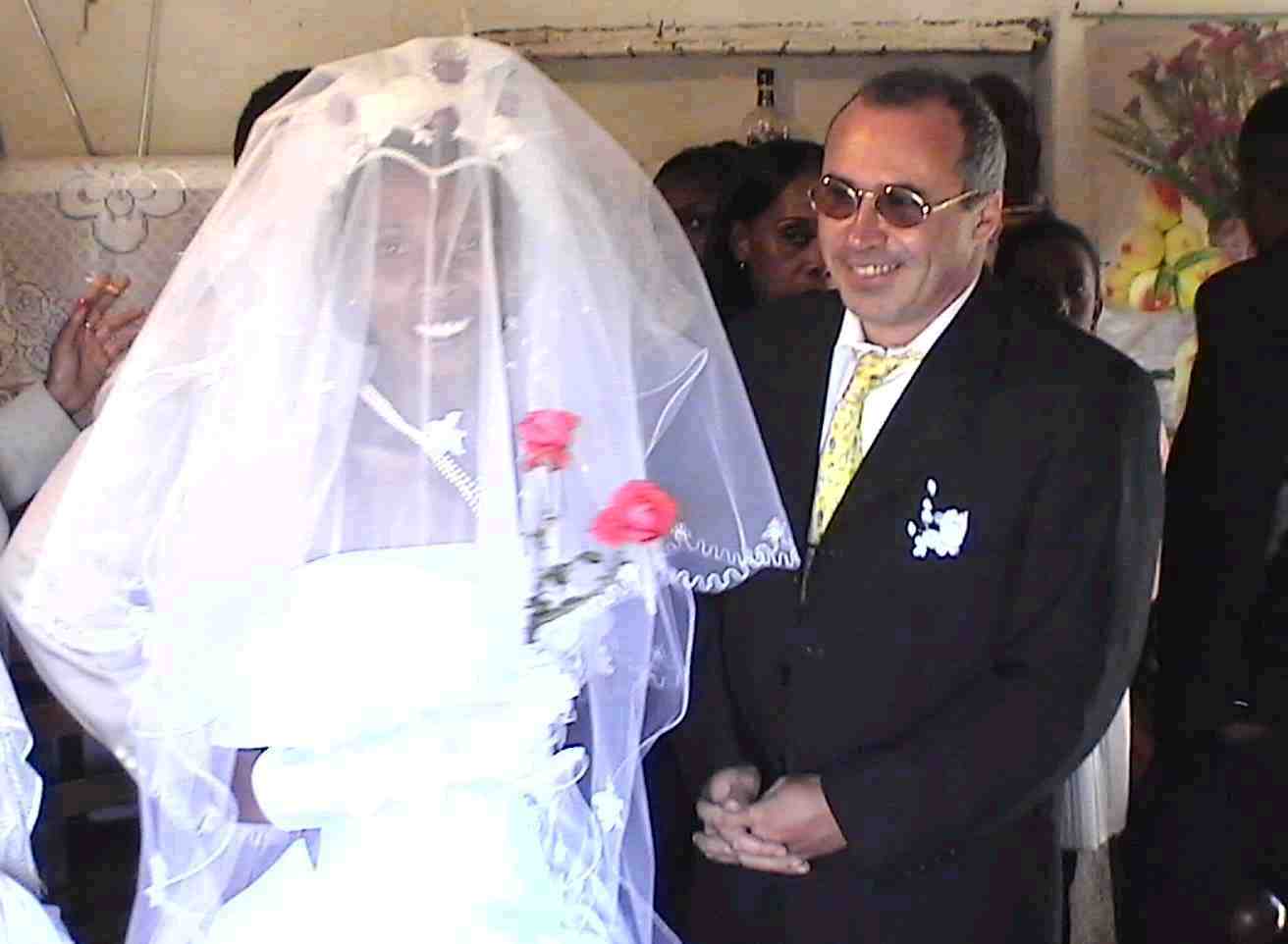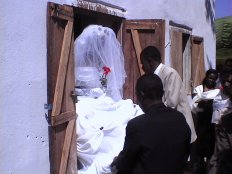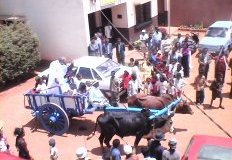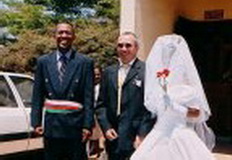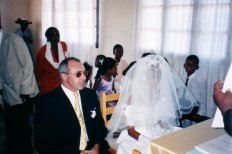 9.30: Departure to the town hall and civil marriage in Ivato with the mayor of the city
It is customary for the bride to keep the veil and the bridegroom to be on the left of the bride before leaving the church
10.45: Go to the zebu cart church and I'm on the left 🙂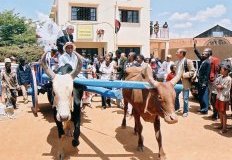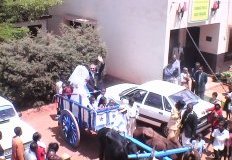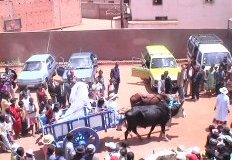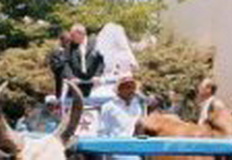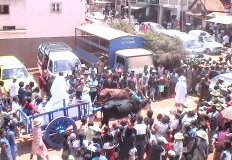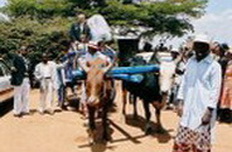 The whole city is passing the procession: never seen !! ….
Escort of the municipal police to cross the city
the total delirium damn impressive.
For a bit I thought for Marc Ravalomanana: the president of Madagascar
11.30: Arrival at Saint Therese Church
of Ivato (the only cool place of the day) the ceremony begins, a great moment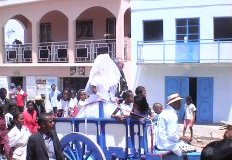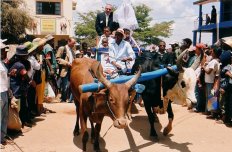 13.30: Direction of the reception hall to the officers' mess of the Ivato airborne military base. More than 200 people are waiting for us including 4 vazaha friends.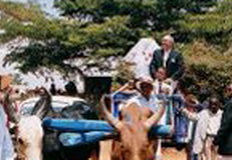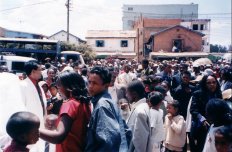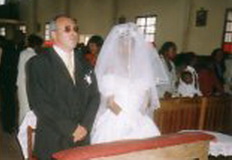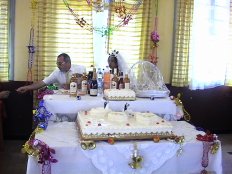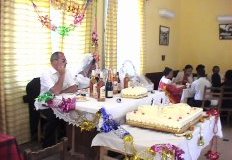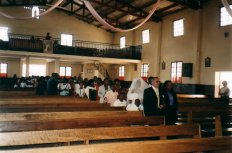 She is not beautiful the bride !! …………….
Despite the 10,000 km separating us, I hope I have made you share this great moment and I look forward to seeing you soon on Jean Louis and Nicole's France.